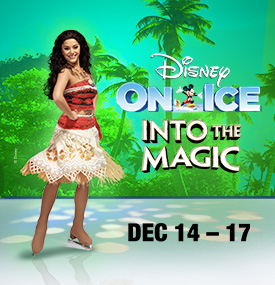 Discover why no dream is too big at Disney On Ice presents Into the Magic! Seek adventure in the great wide somewhere with Belle as she explores the Beast's enchanted castle, experience Moana's courage to embark on a voyage with demigod Maui to save her island, and sing-along with Miguel from Coco as he follows the music in his heart. Be inspired by Anna's devotion to her sister Elsa on her journey to the North Mountain to stop the eternal winter, and watch Rapunzel and Flynn go to great lengths to make her dream come true. Celebrate the magic of courage, love and adventure at Disney On Ice! *Note: Costumes not permitted for guests 14 years & older. Visit DisneyOnIce.com for more information.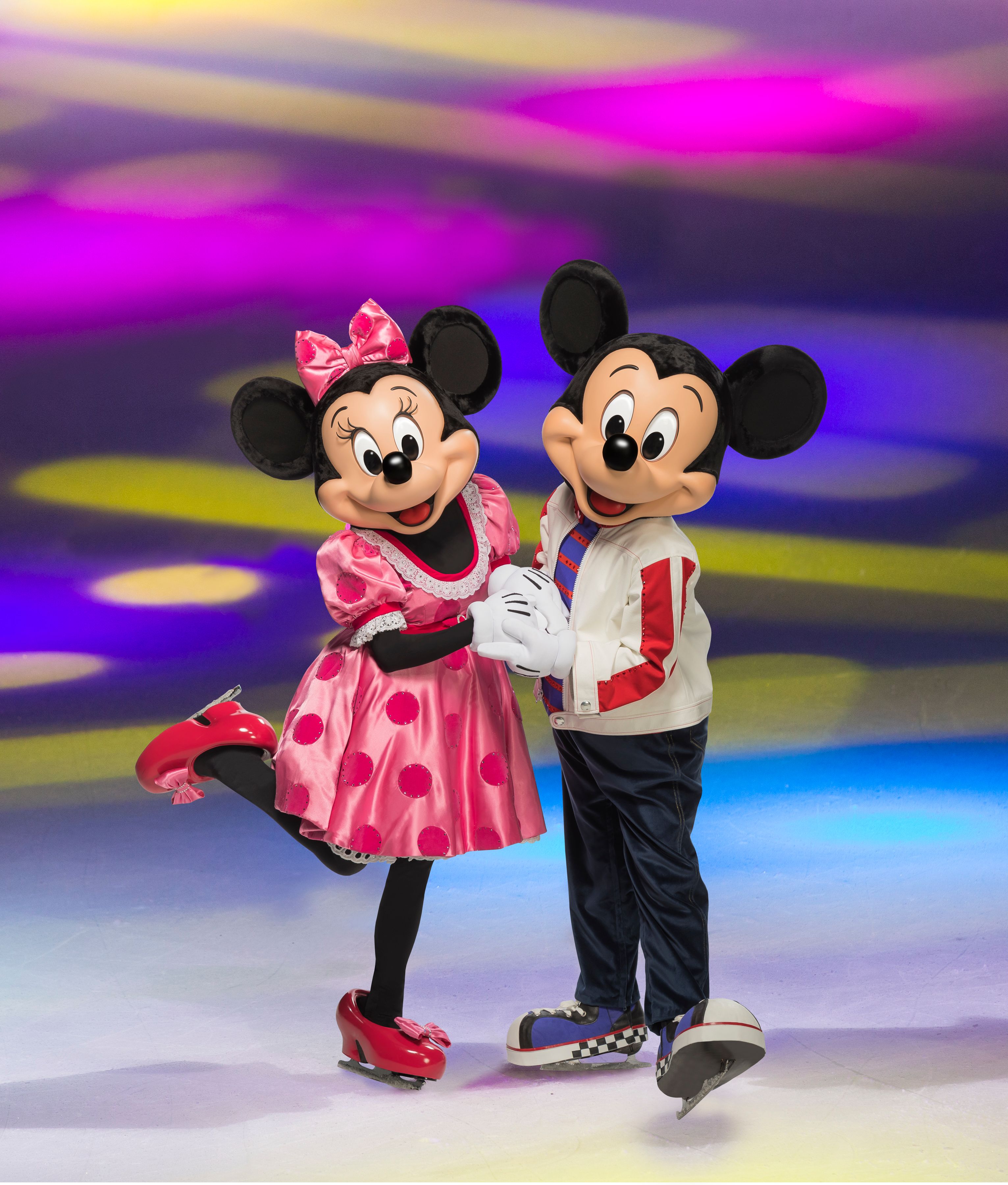 Skating into Blue Cross Arena from Dec. 14-17, 2023
Rochester, N.Y. – Hosts Mickey Mouse and Minnie Mouse bring audiences on an expedition across raging seas, snow covered mountains and the marigold bridge in Disney On Ice presents Into The Magic. This action-packed extravaganza, produced by Feld Entertainment, Inc., features Disney's Moana, Frozen, Coco and Beauty and the Beast with other beloved Disney characters returning to be featured in seven fun-filled performances from Dec. 14-17, 2023, at Blue Cross Arena.
Into The Magic takes families on a high-sea adventure as Moana sets sail on a life-changing quest to save her island with help from the demigod Maui. With the ice floor transformed into the vast oceanic scape, Disney On Ice allows Moana's strength and determination to take center stage. This engaging atmosphere lets audiences deepen their existing connection to their favorite wayfinder and discover one's true identity is never out of reach.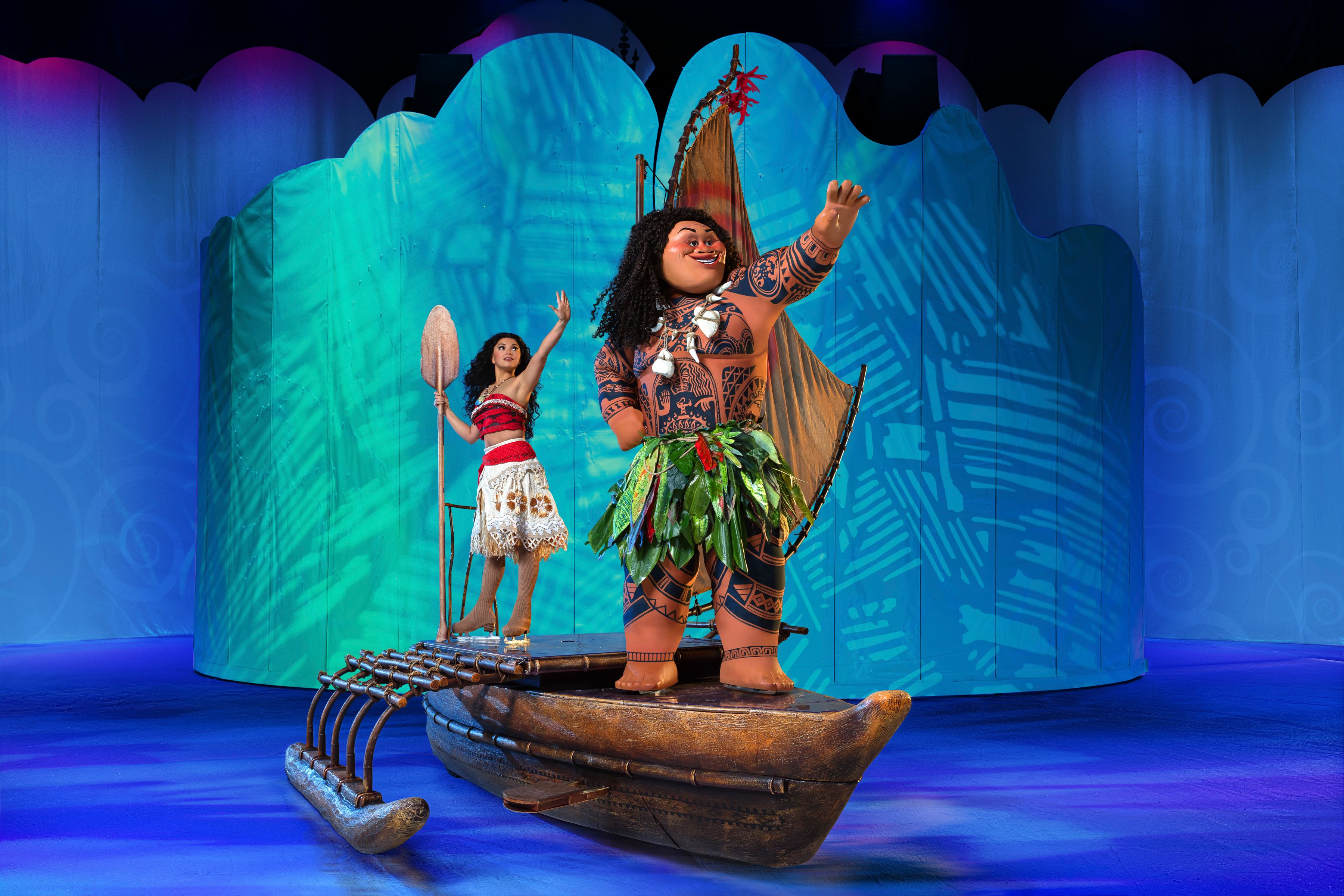 Journey across the Marigold Bridge with Miguel from Disney Pixar's Coco into the magnificent and mystical Land of the Dead and discover a vibrantly colorful performance with skeletons in a beautiful cultural celebration of family. Beautiful production numbers invite audiences into the world of Beauty and the Beast,as Belle shows what it means to be fearless. Along with her new friends in the enchanted castle, Belle is encouraged to step outside the ordinary and find joy in the bleakest situation. As she looks beyond the harsh exterior of the Beast to reach his gentle heart, fans learn there are teachable moments in everyday life. Through the athleticism and grace of Anna and Elsa, Rapunzel and Flynn, and Cinderella, brave heroes from Frozen, Tangled and Cinderella ignite passions to believe. Showgoers will witness each characters' unique qualities and talents inspiring children around the world to discover their inner hero.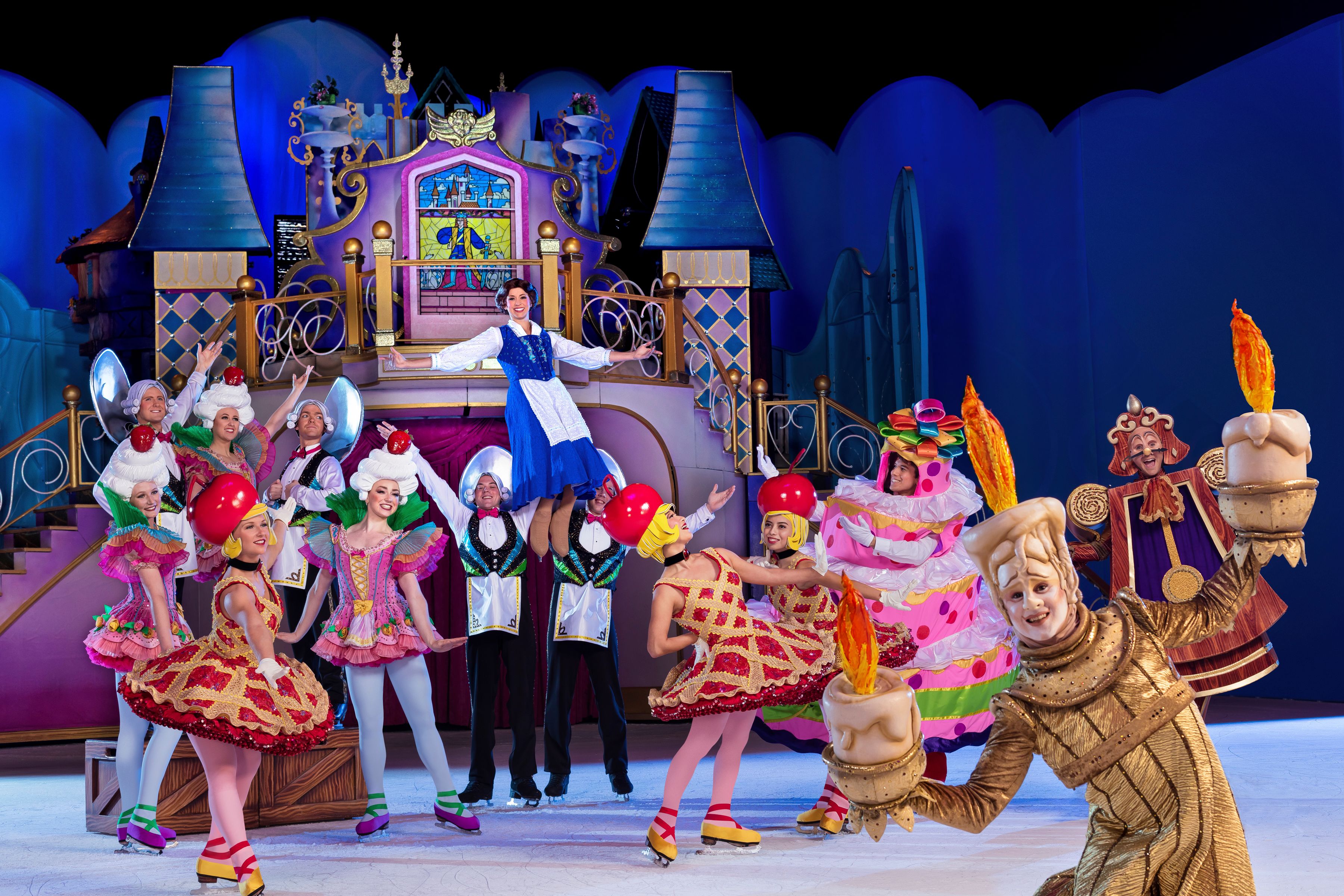 WHEN:
Thursday, December 14 at 7 p.m.
Friday, December 15 at 7 p.m.
Saturday, December 16 at 11 a.m., 3 p.m. & 7 p.m.
Sunday, December 17 at 11 a.m. & 3 p.m.
WHERE: Blue Cross Arena – 1 War Memorial Square, Rochester, NY 14614
TICKETS: Family friendly ticket pricing available – tickets can be purchased online at Ticketmaster.com or in-person at the venue box office.
*Ticket pricing is subject to change based on market demand.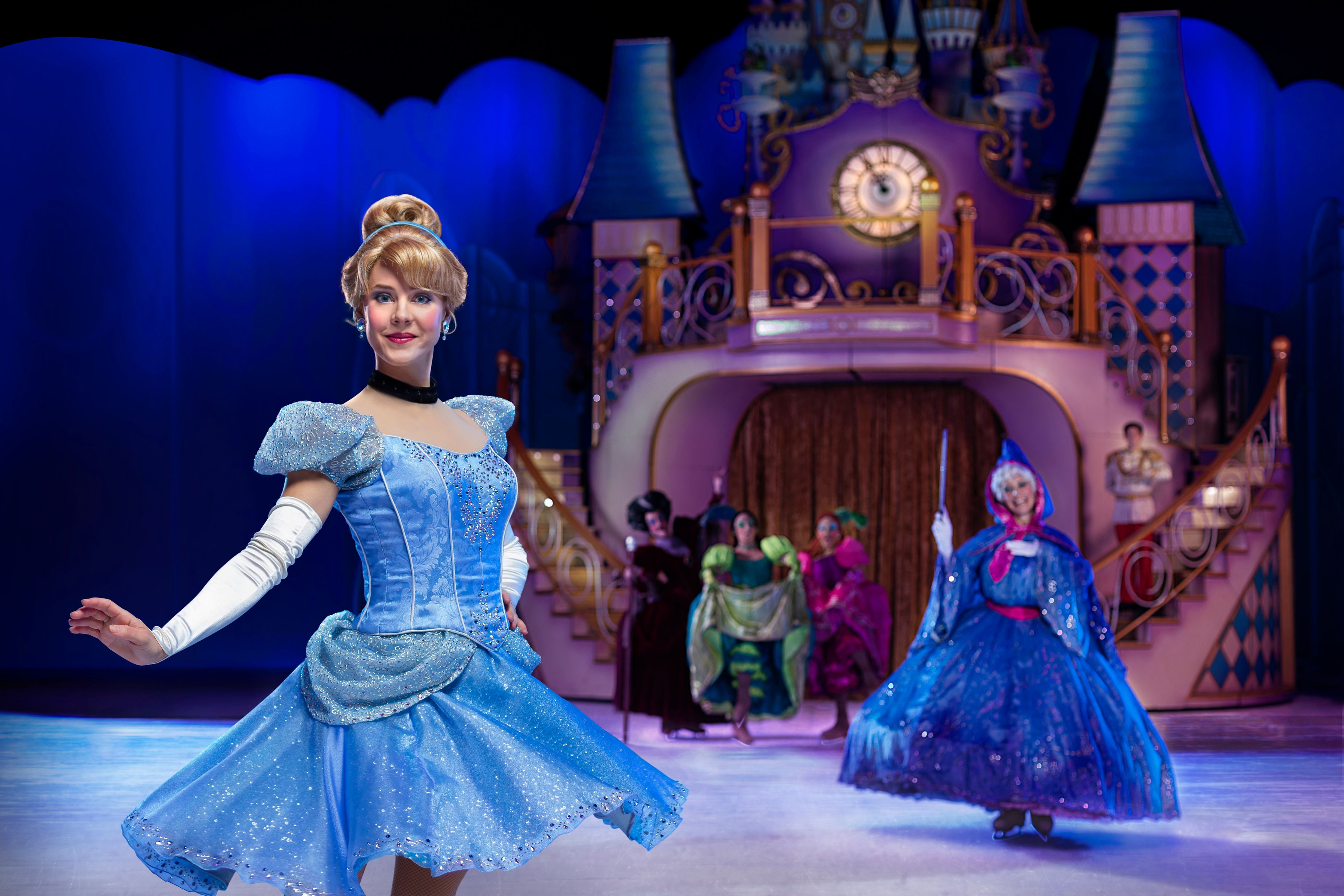 "Frozen Fun" Character Experience
Enhance your Disney On Ice show ticket with a preshow Character Experience that includes a dance party, crafting, and interactive time with Anna and Elsa. Bring your personal device for photo opportunities with Anna and Elsa.
NOTE: Each guest (ages 2 and up) must have both a Character Experience ticket and a Disney On Ice show ticket to attend; children must be accompanied by an adult.
For specific Rochester local event information please visit
www.disneyonice.com/into-the-magic/rochester-ny-blue-cross-arena
Follow Disney On Ice social media channels: Facebook, Twitter & Instagram.
Subscribe to the Disney On Ice YouTube Channel at www.youtube.com/DisneyOnIce
# # #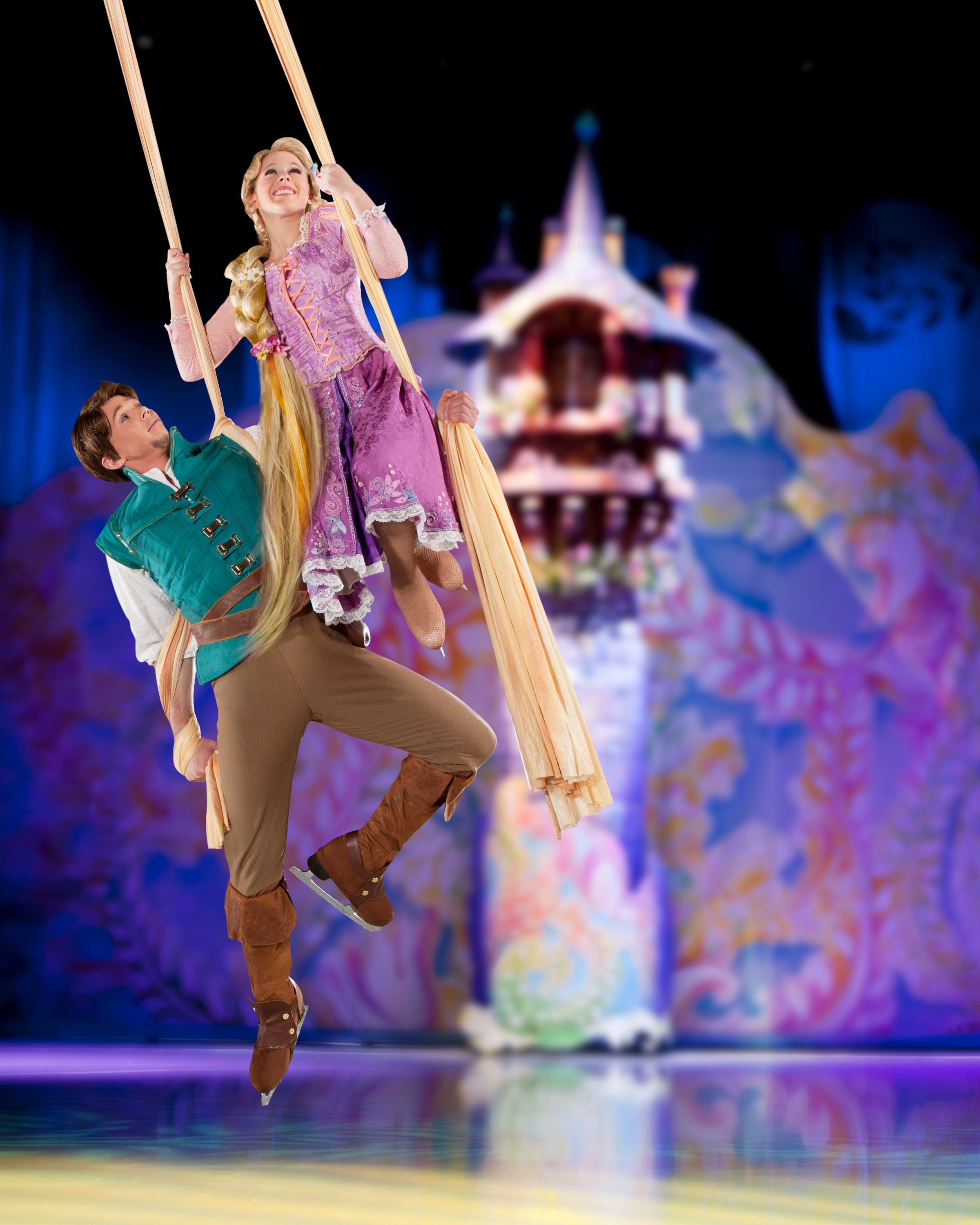 About Feld Entertainment
Feld Entertainment® is the worldwide leader in producing and presenting live touring family entertainment experiences that bring people together and uplift the human spirit. Properties include Ringling Bros. and Barnum & Bailey®, Monster Jam®, Monster Energy Supercross, Disney On Ice, Marvel Universe LIVE!, Sesame Street Live!, and Jurassic World Live Tour. Across the brand portfolio, Feld Entertainment has entertained millions of families in more than 75 countries and on six continents. Visit feldentertainment.com for more information.