Farmers Market and pick-your-own locations in Rochester, NY!
We love supporting our local farmers and buying locally grown produce and goods. Plus, it's fun for the whole family to visit a farmers' market in Rochester.
Here are four things to note before heading out to farmers markets on the east side of Rochester:
Pick-your-own farms can sometimes change hours on short notice dependent on weather, produce availability, and other factors. It's best to call ahead to make sure pick-your-own is available that day. Prices can also change from day to day.
Bring your own containers or bags to avoid any extra charges!
Bring cash as some farmer market stands and pick-your-own farms don't take credit cards.
Some farmer markets and pick-your-own farms might have rules or requests in place due to COVID. Please check their websites or social media sites before heading out!
Here are the details on farmers markets and pick-your-own farms:
Farmers Markets in Rochester, NY
Farmers markets in Rochester typically open for the season in May.
Get Free produce delivery from Western NY Produce
Here are Farmers Markets on the east side of Rochester: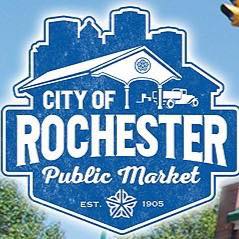 When: Year Round (Closed Thanksgiving and federal holidays), 6am-1pm Tuesdays and Thursdays, 5am-3pm Saturdays
Where: 280 N. Union Street, Rochester, NY 14609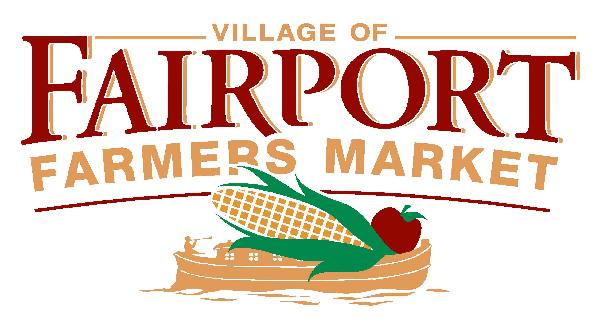 When: The Market will run Saturdays; May 6th through November 18th; hours are 7am to noon.
Where: Off South Main St. in the Village Landing/Bank of America parking lot.
More information: There is parking across the street behind Village Hall (31 S. Main Street) in the Packet's Landing parking lot as well as on-street parking in the area.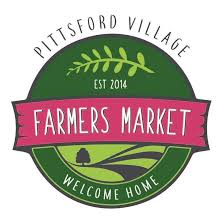 Pittsford Village Farmers Market
When: Open May to November on Tuesdays and Saturdays from 9 AM to 1 PM
Where: Pittsford Colony Plaza, 3400 Monroe Avenue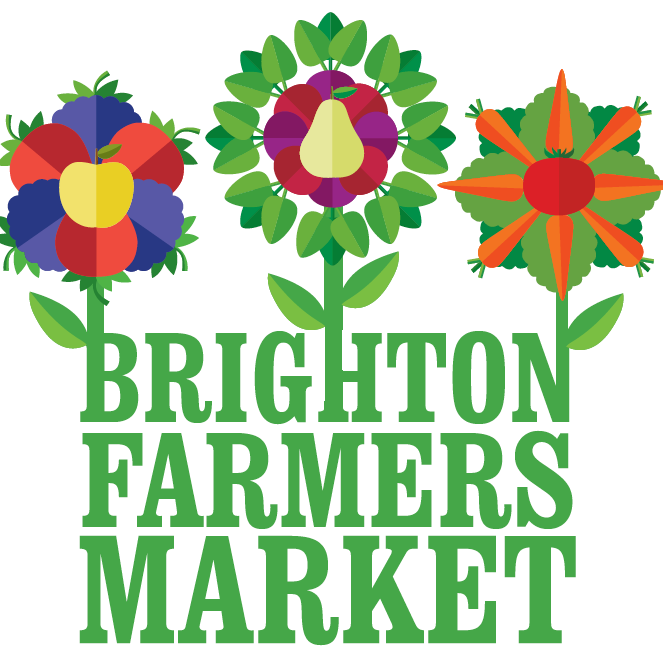 When: Sundays, Rain or Shine
Main Season:
Sundays
April 16 – November 19
9 am to 1 pm
Brighton High School parking lot
1150 Winton Rd. S.
Rochester, NY 14618
Late Season:

Sundays
November 26 – December 17
April 24 through November 20
9:00 am to 1:00 pm
Where: Outdoors at Brighton High School, 1150 Winton Road S. Rochester, NY 14618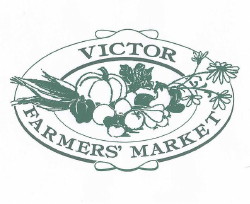 Victor Village Farmers' Market
June 7 - October 25, 2023
Wednesdays 3-6 p.m.
Location:
Village Hall Parking Lot
60 East Main Street
Victor, NY 14564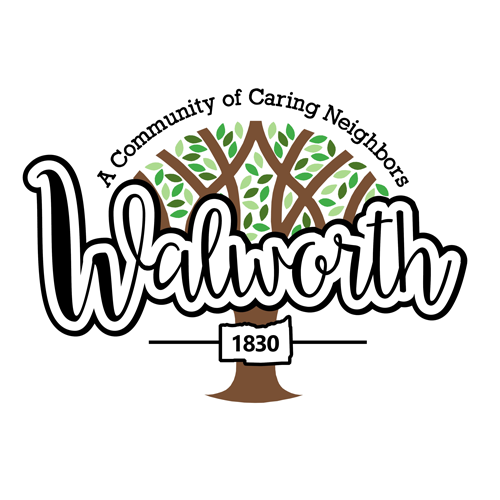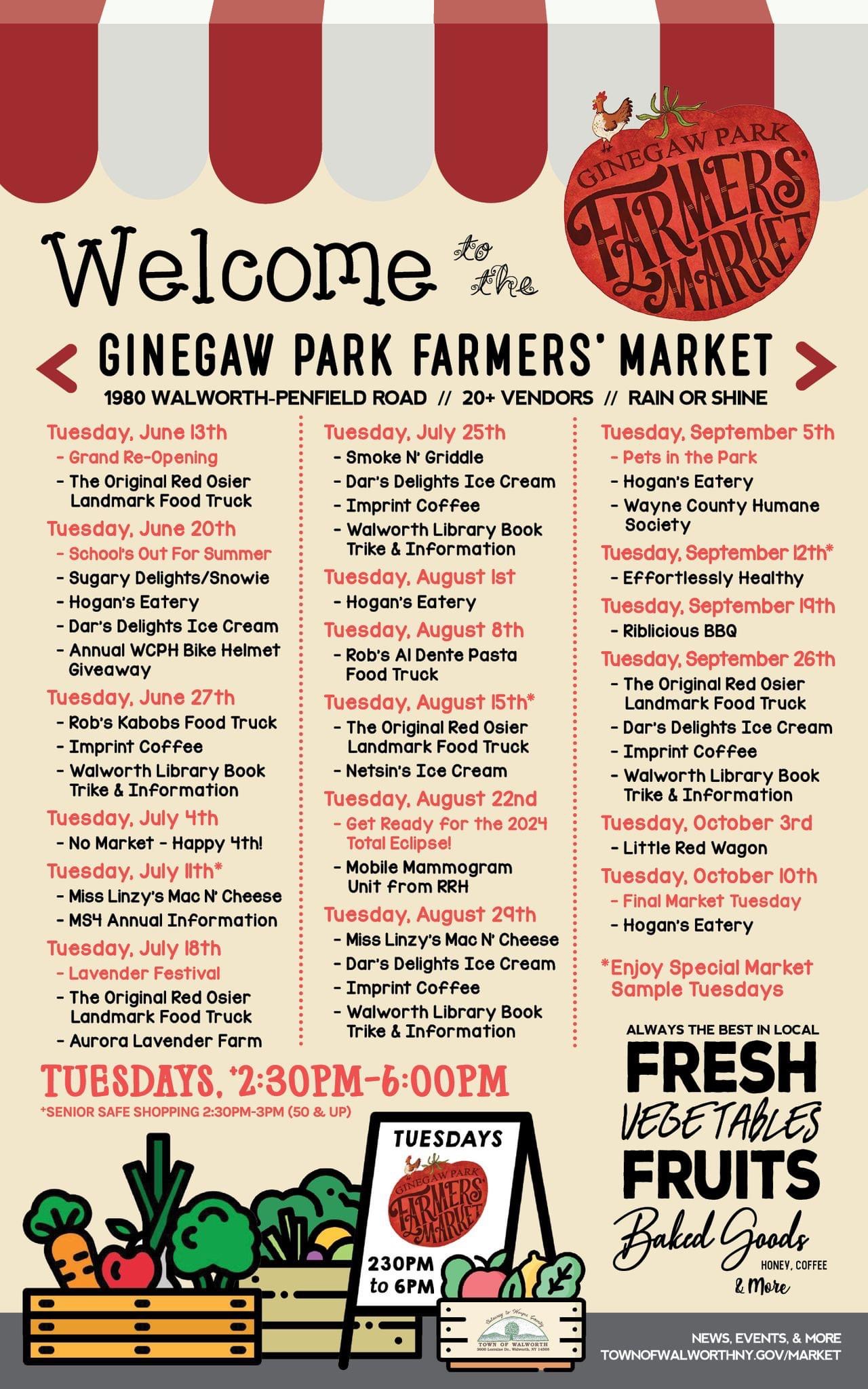 Ginegaw Park Farmers Market
When: Tuesdays, 3:00pm-6pm June 13th 2023
Location: 1980 Walworth Penfield Road Walworth NY 14568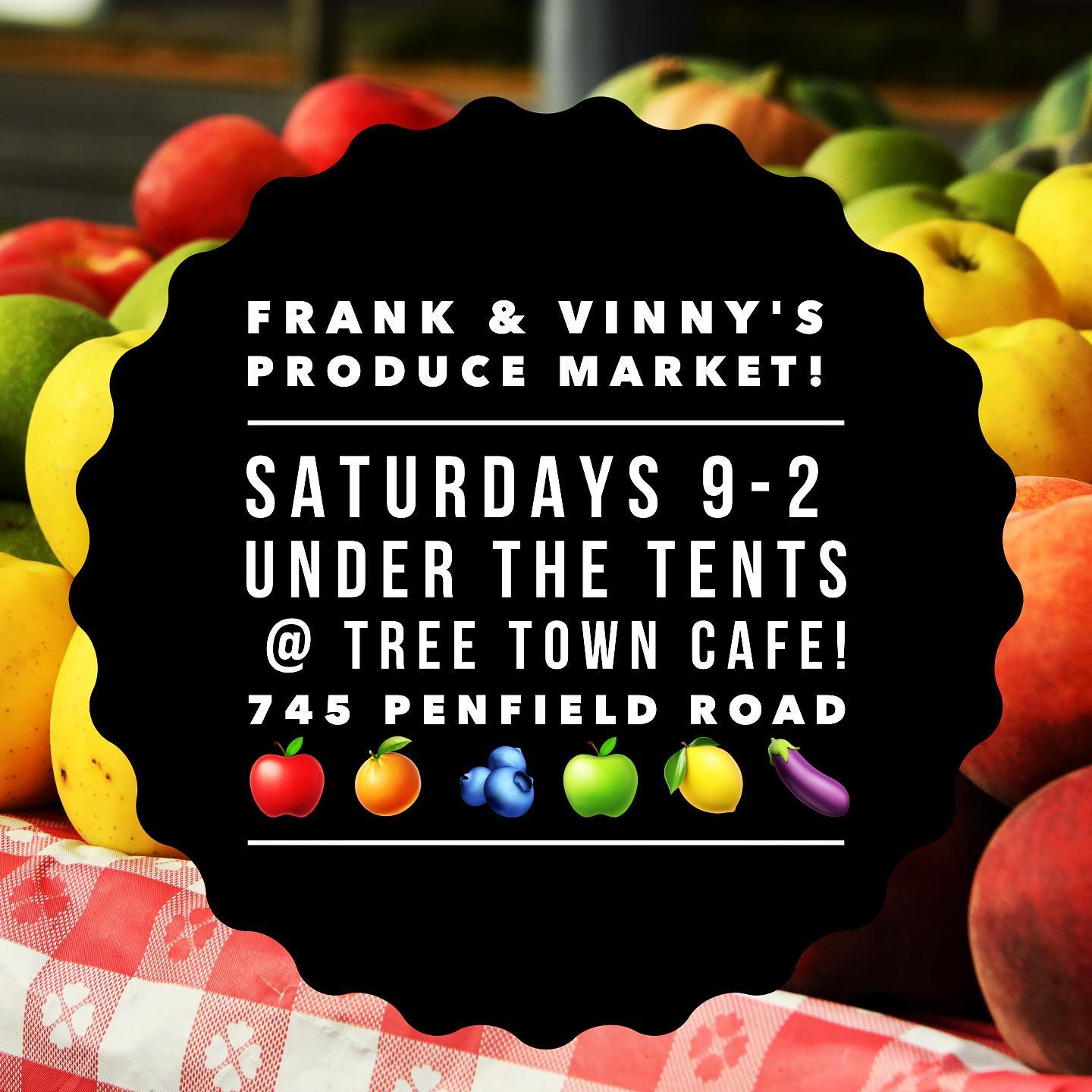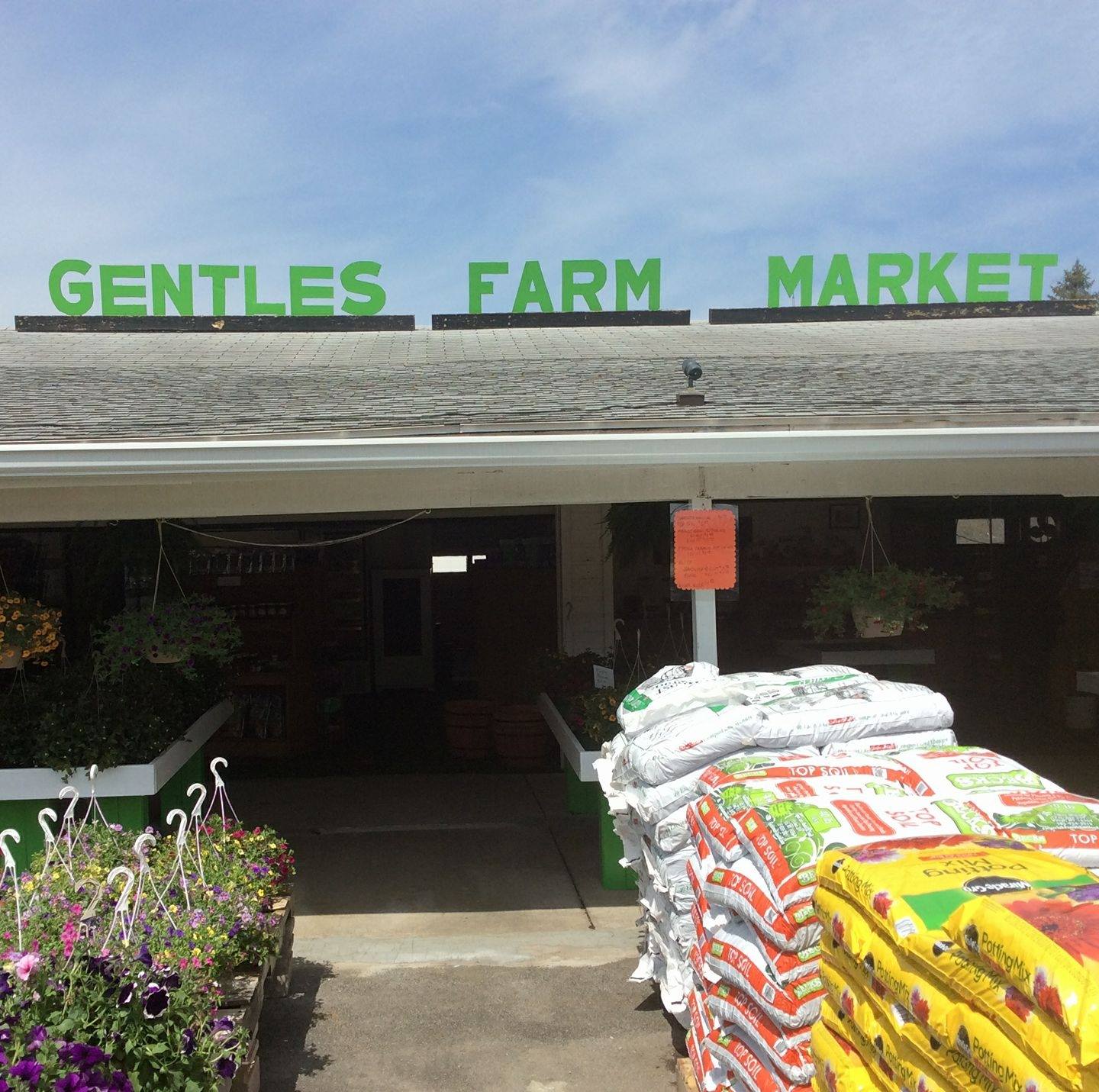 Hours (May-October)
Monday: 9AM - 6PM
Tuesday: 9AM - 6PM
Wednesday: 9AM - 6PM
Thursday: 9AM - 6PM
Friday: 9AM - 6PM
Saturday: 9AM - 6PM
Sunday: 9AM - 5PM
Canandaigua Farms Market
167 Mill Street, Canandaigua, NY
Pick-Your-Own Farms in Rochester
Pick-your-own farms are fun for both kids and adults! PYO is a great family afternoon outing on the east side of Rochester. Here are farms that offer PYO:
What and When:
U-Pick Strawberries - June & July
U-Pick Peaches - August
U-Pick Sunflowers- August
U-Pick Apples - September & October
U-Pick Pumpkins - October
Where: 5925 Ontario Center Rd, Ontario, NY 14519
What: U Pick Lavender
When: Pick Your Own lavender season typically begins in late June or early July during our annual lavender celebration event. With nine different cultivars to choose from and over 2,300 plants, this truly is an experience not to miss out on! Lavender event admission is required to pick your own.
Where: 1315 Sweets Corners Rd, Penfield, NY 14526
What: June **Strawberries, July **Raspberries (red and purple)
Where: 459 PANNELL RD, FAIRPORT, NEW YORK 14450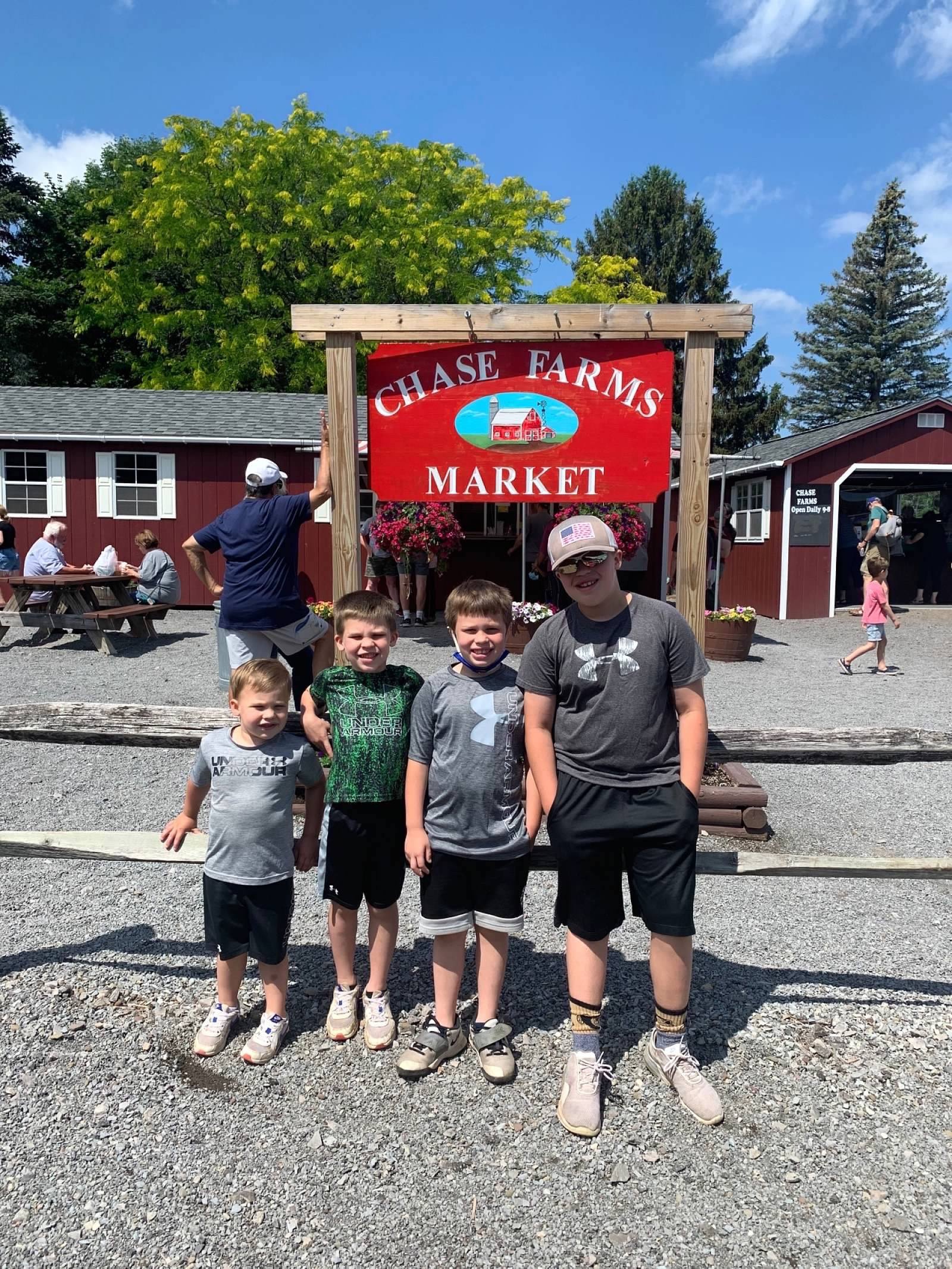 What: Strawberries
When: THE STRAWBERRY SEASON WILL START MID-JUNE
Where: 825 Atlantic Ave. (Route 286), Walworth, NY 14568
6895 Lake Ave Williamson NY 14589
p: 315-904-4109
Spring Hours: Monday-Saturday 9-6pm
Sunday 10-6pm
*Hours subject to change seasonally
FARM UPICK HOURS
Upick Begins Saturday Sept. 9th thru Oct. 29rd) 2023
(Upick Oct. 28th & 29th depends on weather and harvest - please call prior to coming out for upick)
Saturday & Sundays 10-4pm
Do you have a favorite spot to take your family for pick-your-own in Rochester that you don't see listed here? Let me know at kellyz@macaronikid.com and we'll add it to our list!
Subscribe today to receive our email newsletter every Wednesday morning!
Follow us on Facebook or Instagram.
Advertise with us to connect with thousands of local families!